What is the breakpoint continuous transmission LED light strip and how is it realized?
---
The breakpoint continuous LED light band is one of the RGB slide light bands. It has rich light effects and pure and colorful light colors.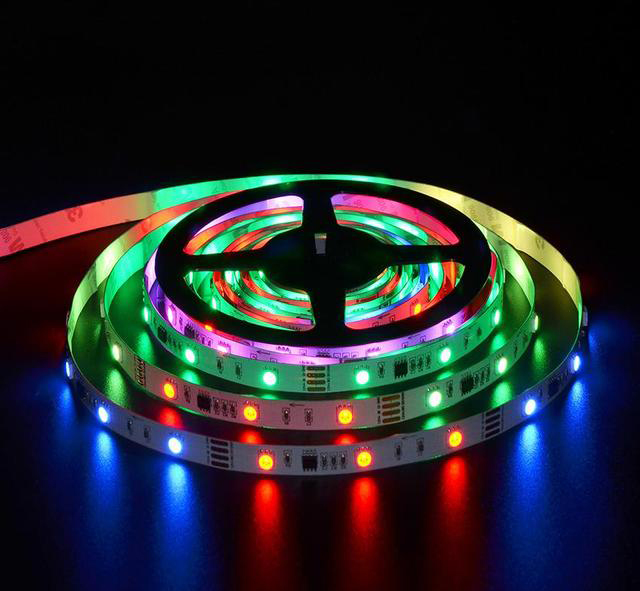 The breakpoint continuous transmission LED light strip adopts the scheme of double signal lines for cross transmission. After one signal is interrupted, the other standby signal line can bypass the fault point and transmit the signal to the next pixel. Thus, one lamp can be put on, and when one lamp bead is not lit, other lamp beads can light normally. It will not affect the overall effect.
The models of breakpoint continuous slide lamp belts are relatively rich. The products have high stability and can be compatible with the spi slide controller.
The breakpoint continuous light is equipped with a variety of waterproof light strips, which can be used indoors and outdoors with good flexibility. In addition, the minimum shear ruler is 100mm, which is flexible to cut, and the luminous angle is up to 120 °. It has excellent temperature resistance and a service life of 30000 hours.
The use scope of breakpoint continuous light belt is very wide, such as hotel, KTV, shopping mall, park, festival atmosphere lighting design, etc.
Info.Recommendation